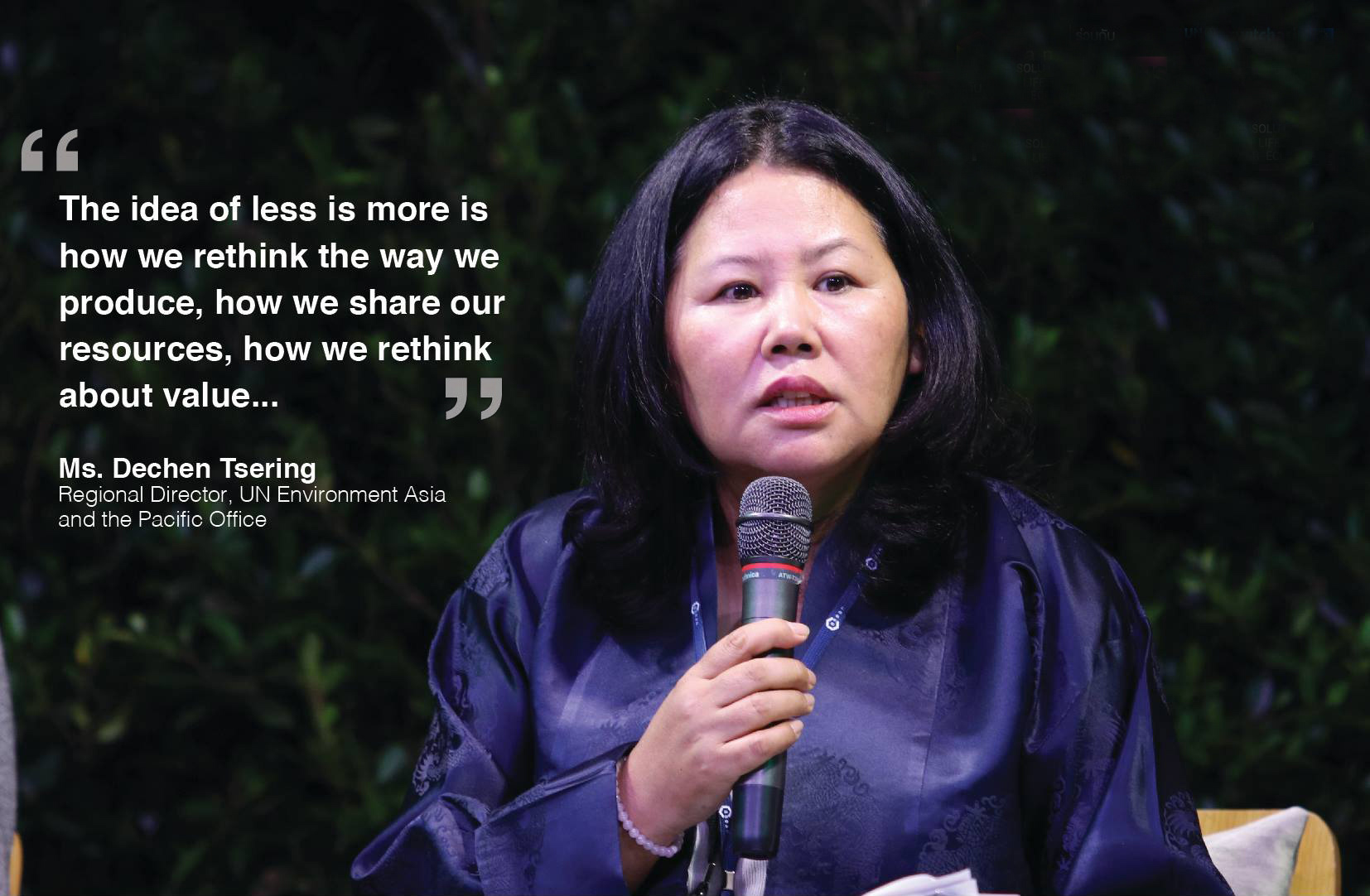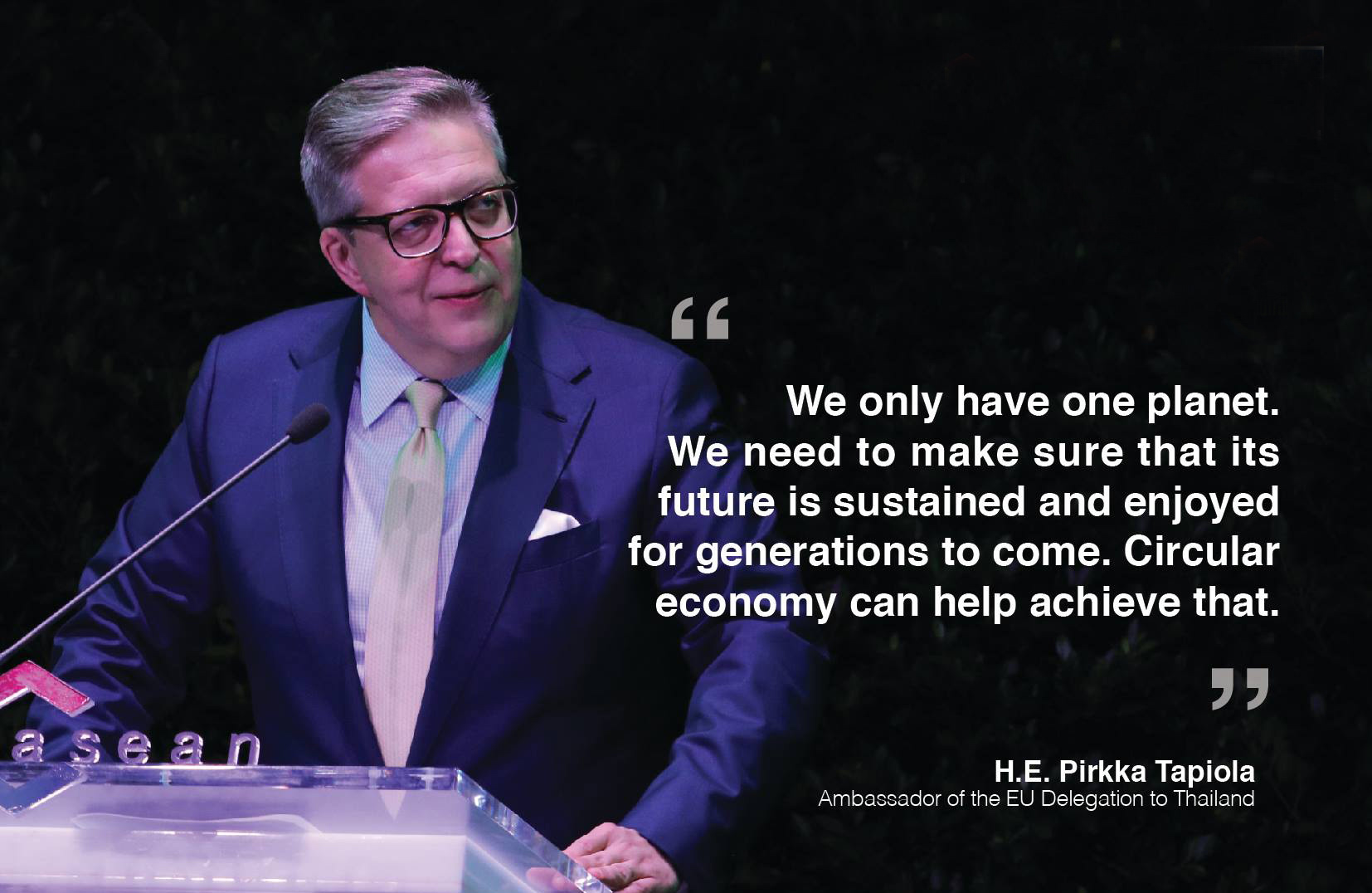 13.00 – 14.00
Opening session and keynote
Welcome Remarks, Framing Asia's key questions about low carbon consumption
Dechen Tsering,
UN Environment Asia and the Pacific Office
UN Environment is the leading institution in low carbon consumption in Asia and the Pacific.  In this speech, we will set the scene and ask the core questions that must be answered by the end of the event: What are the priority innovative solutions for circular economy and low carbon lifestyles in the following domains: 1. Policy, 2. Finance, 3. Technology, 4. Business models, 5. Culture.
Regional policy solutions for low carbon and low waste consumption – top 5 lessons learned in Europe
H.E. Pirkka Tapiola,
Ambassador of the EU Delegation to Thailand  
The EU has a long history of policy integration when it comes to low carbon consumption.  Today, it is changing the global policy and business landscape with innovative policy solutions both at the regional and national level.  From product longevity declarations, to nudging policy, and bold single use plastic bans, we hear from the EU what their top 5 lessons learned are that could jumpstart low carbon consumption policy in Asia.  This is an opportunity to delve into the recent slew of policy goals on single use plastics.